The
The Future of Care for Emotional Wounds
Disruptive
Affordable access to learning psychodynamic techniques to efficiently alleviate and prevent emotional pain.
Pathways Beyond the Unspeakable
Essential for everyone who assists survivors of painful experiences, including emotional, physical and sexual abuse, assault, rape, torture, loss, neglect, abandonment and other causes of distress and emotional pain.
"I would never have imagined that effects of such a magnitude are even possible - let alone with an approach this simple."
Clinical Director of San Bartolome, Rionegro, Colombia
Upgrade Your Toolkit
When cognitive approaches are not enough
Proper stabilization is half the battle.
By emotional stabilization we mean the process of actively and purposefully increasing someone's emotional stability - through specific techniques or interventions. We consider it a prerequisite for successfully processing distressing emotions.
While the principles for stabilization are simple, a lot of practice is required to skillfully stabilize different individuals.
The effects of "just stabilization" can be impressive - but usually only, when a couple of things are done right. Some of the methods named here might sound familiar. But is comes down to the "How" which makes all the difference. It is the difference between a waste of time and a profound and meaningful effect for your client.
Last not least, it is a very satisfying experience to see the huge difference even the most basic methods can make for a client.
Learn the Emotional Stabilization Standard Protocol (ESSP) including:
Breathing-Exercises
Resources / Resource Work
"Protective Cover" (PC)
"Inner Safe Place" (ISP/SP)
"Slow+Short Bilateral Stimulation" (SS-BLS)
"Inner Helper(s)"
Keeping the darkness at bay.
Sometimes, even proper stabilization is not enough to - metaphorically speaking - keep the darkness at bay. This can mean for example, that intrusive thoughts, images, emotions as well as nightmares continue. Then you need to be able to provide your client with effective containment of distressing content.
Another typical situation to use containment occurs when the work of a session just cannot reach a satisfactory stability of the client in the given time. Then the content can be "locked away", so to speak, to be picked up at a later time. This will also help your client not to be flooded with distressing content after a session.
The Art of Care contains detailed instructions for a highly effective containment method.
"The only way out is through."
If the consequences of a traumatic experience keep presenting themselves as a roadblock then indeed the only way out is through. "Through" meaning the processing of the distressing emotion or experience.
By processing (of emotions) we mean the use of specific techniques with the purpose to change how someone feels about a distressing experience.
All too often, this part of the work is being avoided due to helplessness and fear experienced by providers of care due to a simple lack of skills in this area. We are ending this helplessness now by providing access to processing techniques to everyone.
"From the ashes ..."
Removing roadblocks is necessary but does not push the car forward. More is needed.
Removing a significant part of the emotional burden of a traumatic experience is nothing short of a second chance at life. In theory. Someone who has spent years or even decades in a traumatized state will often need specific emotional support to fully use this opportunity.
Work during the "Integration-Phase" should catalyze those emotional processes which can still stand in the way of the survivor being able to (re-)construct their own lives.
For example, this phase is about mourning the loss of time, opportunity, maybe the loss of health, a limb, a loved one because of the traumatic event. Only after we come to grip with this on an emotional level can we fully engage.
It is heartbreaking and cynical that survivors are too often let down so close to the finish line. A stark example are veterans who are confronted by society with the message: "Should you not already be through this by now?"
Care. Better.
Still not sure if psychodynamic methods will help you care better?
Now you can. But should you?
Learning and using these skills requires a certain level of "emotional fitness".
Release Schedule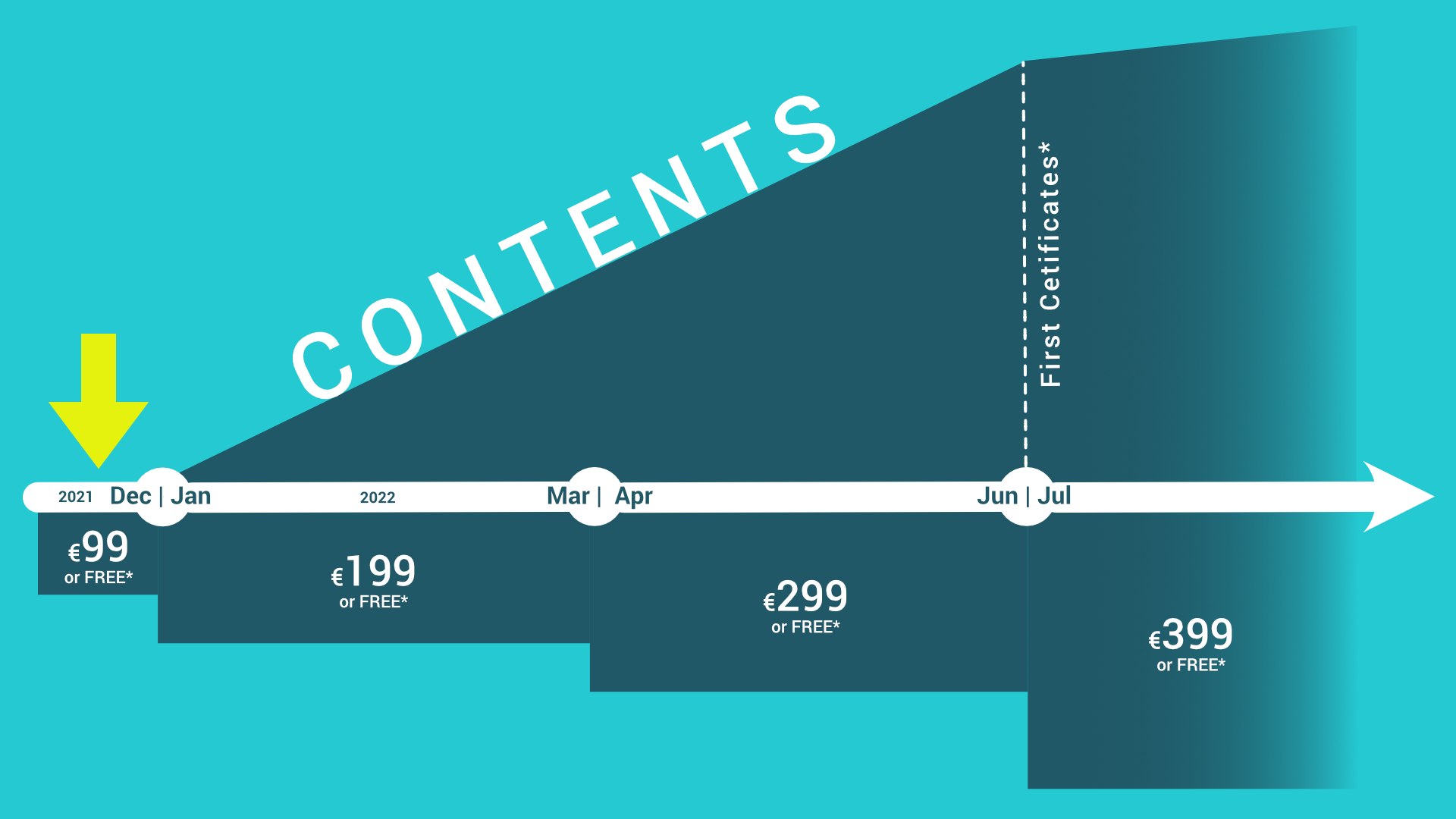 We are committed to the planned times for the release of content.
Pricing might change without prior notice due to changes to the contents and features of the course.

You will receive an electronic certificate of participation after completing the course.
The earliest possible date for issuing the certificate is July 1st, 2022, after all essential contents of the course has been released.
If you pay the discounted pre-release price of €99 during the pre-release period until Dec 31, 2021 at midnight CEST, you will receive full access to the Art of Care for a duration of 3 years (36 months) starting on January 1, 2022.
Free / 0€
For those who wish to show their support by sharing a link:
Plan will remain available.*

*) We reserve the right to make changes to all pricing including this plan, but it is currently not to be expected.
Complete course access

Delayed access - after your invitees create a free account with us
Paid
For those who wish to show their support through a fee:
99€ total for 2 years access.

No subscription, ends automatically.
Price will increase on Jan 1, 2022.
Complete course access

Instant access - after completed payment
Matthias Behrends
Creator of the Emotion Coaching System
"This isn't about me. I made it like that."—M.B.
"People want an authority how to value things. But they choose this authority not based on facts or results. They choose it because it seems authoritative and familiar. And I am not and never have been familiar."
"Everybody talks about helping.
It's nice to actually do something."
Ryan Reynolds in: 6 Underground (2019)
Nothing. We just love this one.
Created with